Carrollton Equine: A Place Where Horses and People Come First
Carrollton Equine began as a dream with undefined contours until Dr. Nicole Kelleher, DVM, CVA, VSMT, embarked on a journey to reimagine the concept of an equine clinic. The conversations that sparked during Continuing Education brought clarity to her vision of running a premier clinic. With a primary focus on patient care and education, the foundation for Carrollton Equine began to solidify. This vision has shaped Carrollton Equine into the flourishing clinic that it is today.
Passionate Equine Practitioners

We are a couple of equine practitioners who enjoy keeping abreast with the latest offerings to the equine world. Both Dr. Waring-Scott and Dr. Kelleher are trained in eastern as well as western medicine giving them the unique perspective to look at a complete clinical picture of an individual animal allowing them a greater insight and more tools to use to help you get where you want to go. Along with this we enjoy keeping the most up-to-date equipment at our disposal allowing for in-depth care.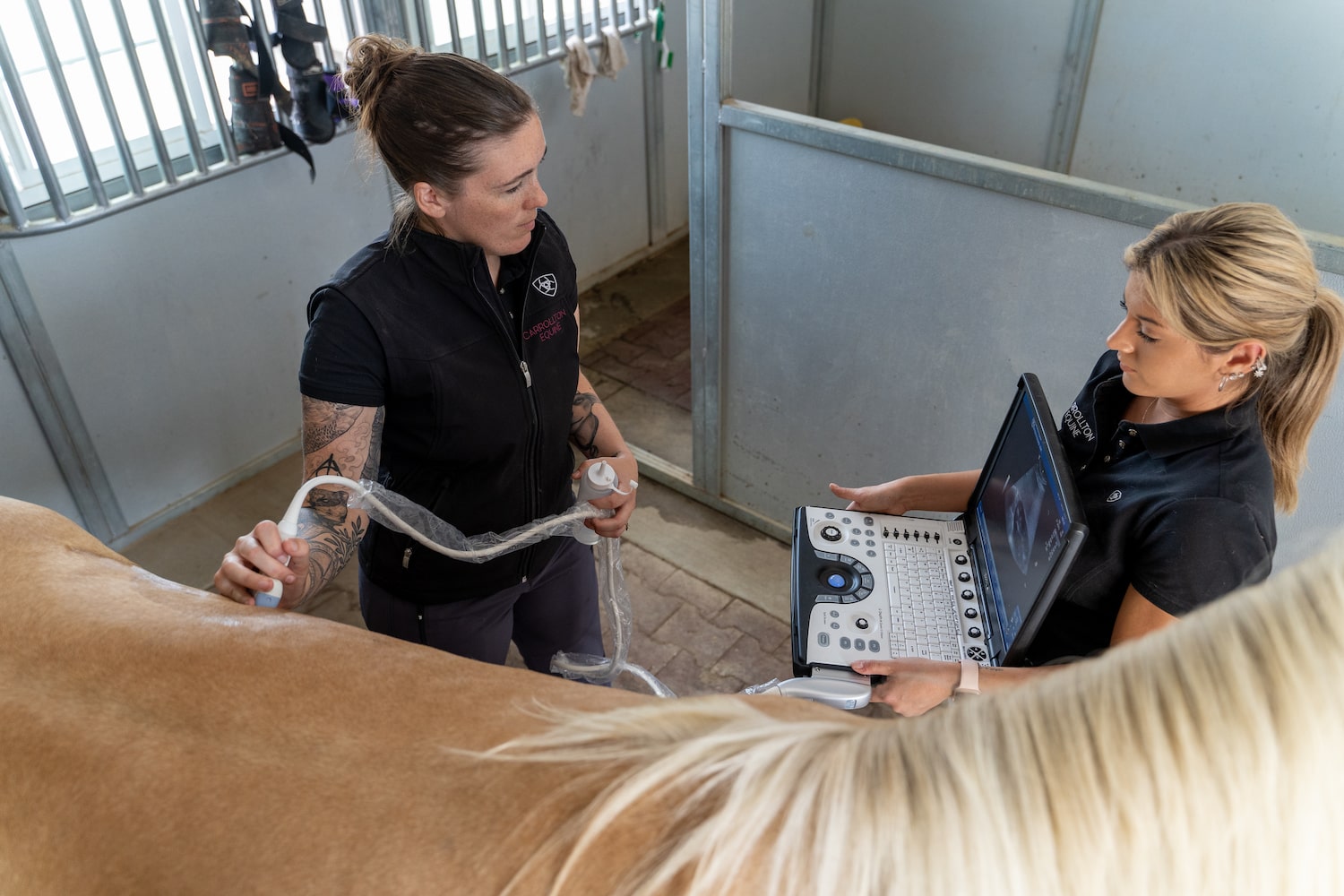 The Right Choice for Your Horse

At Carrollton Equine, we are dedicated to providing the best possible care for your horse. We understand that your horse is a valuable member of your family, and we are committed to offering the highest quality of care possible. Get to know our team of experienced and compassionate professionals who are here to provide the best possible care for your horse.
Get In Touch With Us Today