An Exclusively-Equine,
Integrated Veterinary Facility
With our team of equine-focused clinicians and trained veterinary staff, we ensure our integrated medical facility provides horse owners with comprehensive care, continuing education and access to modern technology, all at one easily-accessible location.
Welcome to Carrollton Equine
For horse owners who prioritize high-quality care, Carrollton Equine is an integrative veterinary facility that provides personalized care, including robust education and access to modern technology.
Unlike other standard veterinary facilities, Carrollton Equine has an equine-only focus and comes with over 50 years of community commitment and expertise through its sister organizations, Carrollton Animal Hospital and Shenanigans Stables.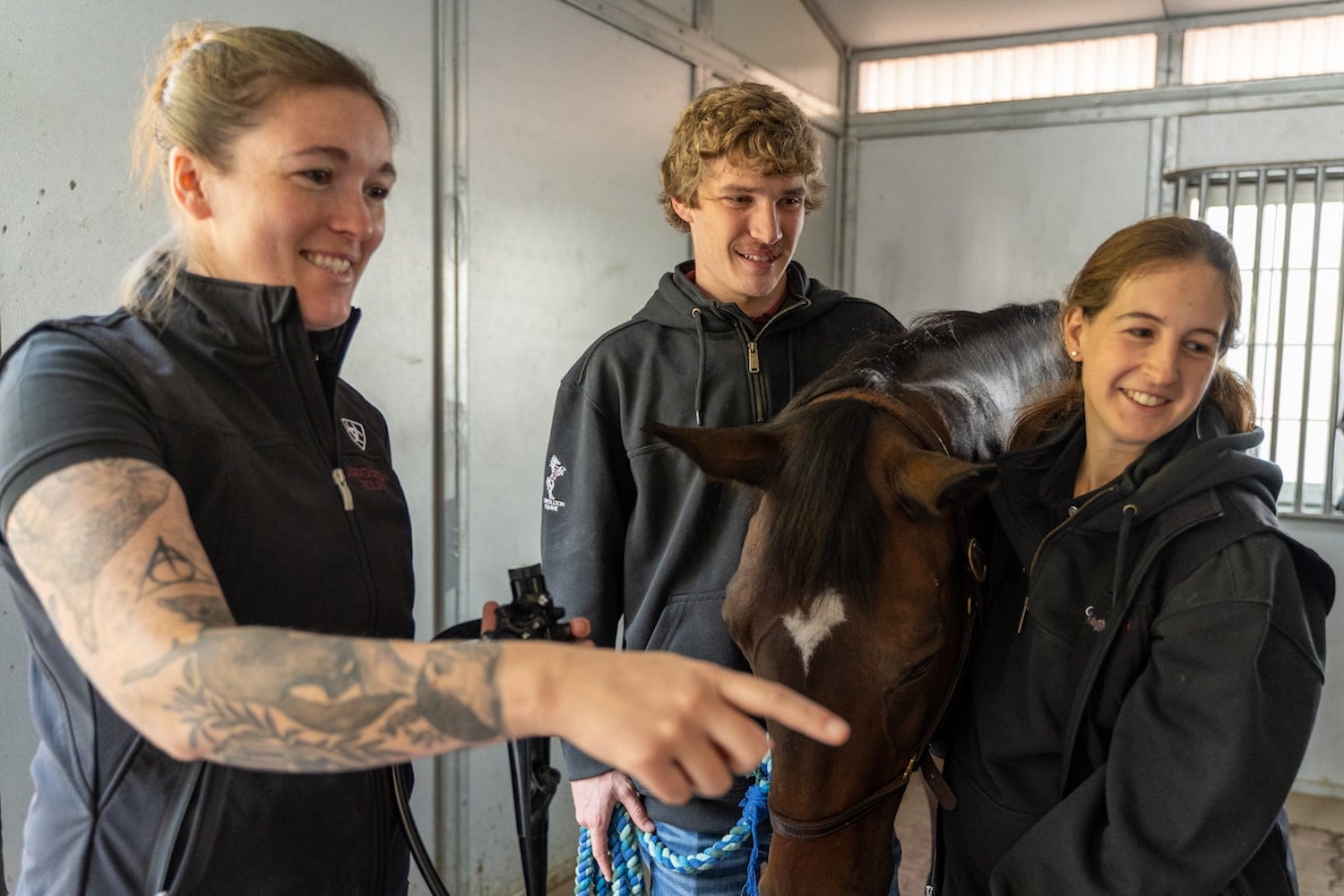 Equine Exclusivity
Carrollton Equine has a concentrated focus on horse veterinary services and a team of in-house staff with invaluable experience in the equine medical field.
Our exclusivity has allowed us to invest in modern equipment and continuing education of our clinicians, so patients can visit them for an extensive list of integrated veterinary services that cannot be found at your ordinary veterinary facility.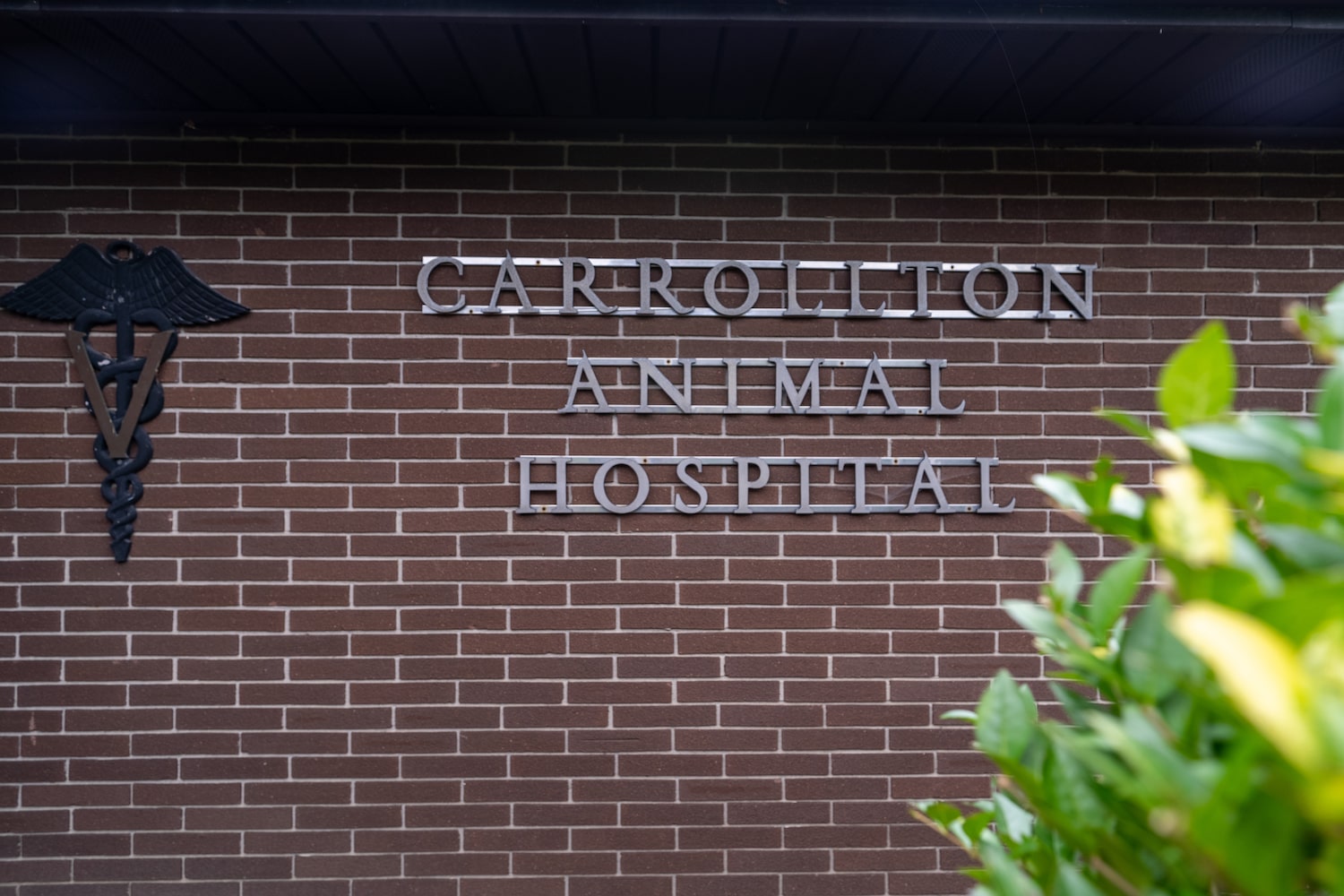 Community Notoriety
We are proudly a sister organization of the well-respected Carrollton Animal Hospital and newly-founded Shenanigans Stables.
The established brand of Carrollton Animal Hospital comes with 50+ years of providing high-quality care and brings along with it its friendly, small town feel, and trusted medical experts. Additionally, the collaboration with Shenanigans Stables gives us even more credibility.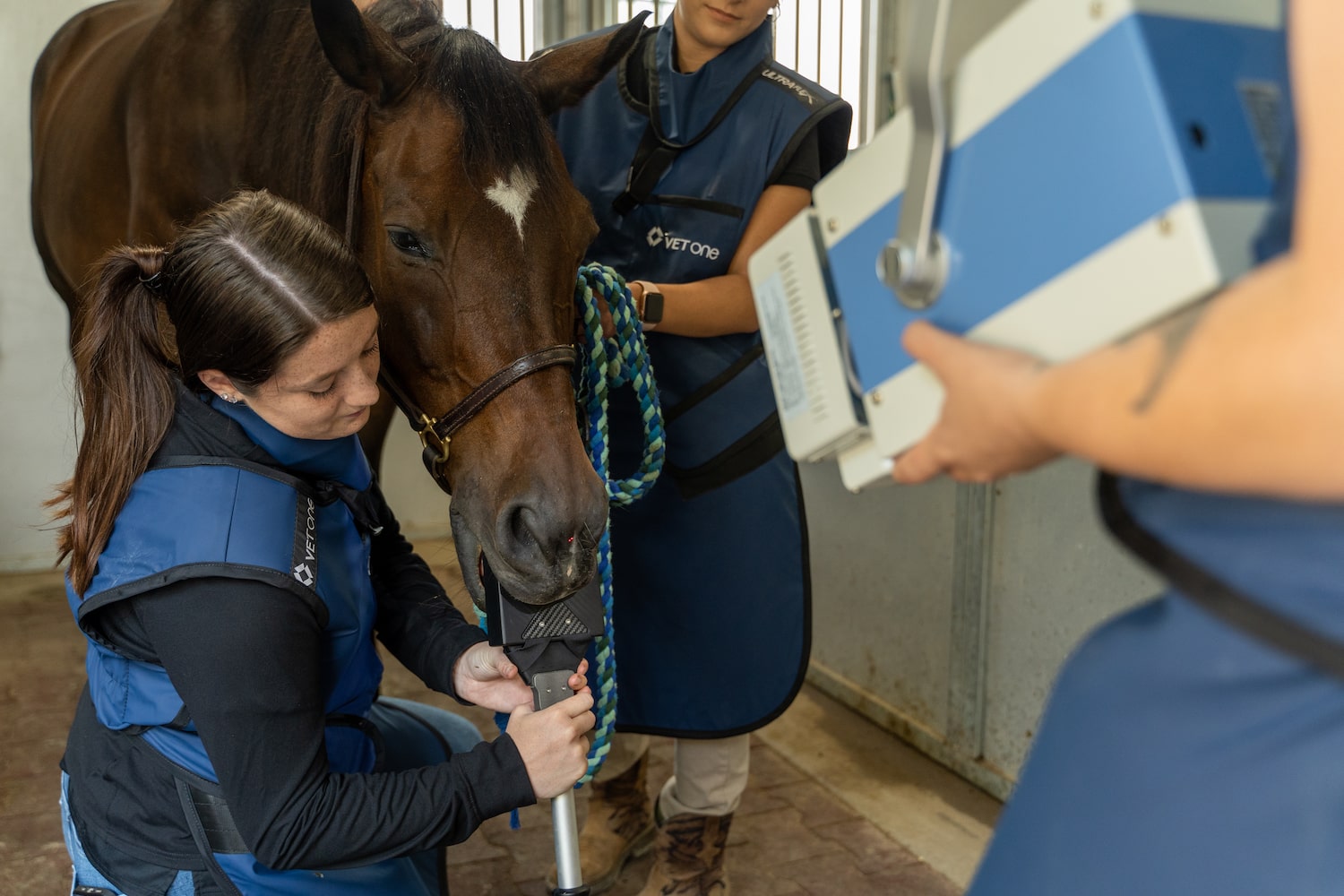 Integrated Education
Carrollton Equine values universal education and provides thorough guidance to everyone at their facility, from clinicians to equine owners.
Our commitment to education keeps our staff up-to-date on the latest equine practices. this allows them to be more agile and provide their patients with the best care possible.
What Our Customers Are Saying
"As an extremely discerning horse owner, I highly recommend Carrollton Equine. Not only have we desperately needed a local equine vet, but Carrollton Equine, and specifically Dr. Alyson Waring-Scott, is more than just another vet. So far, I've had them out to my barn twice and I am very impressed. Dr. Waring-Scott is extremely, knowledgeable and up-to-date in her field, has excellent communication skills and horsemanship skills, and takes the time to listen to and address all my concerns. I'm so thrilled to welcome Carrollton Equine to the community and couldn't recommend them more highly!"
- Kristin D.
Gain Access to Our Services
Dentistry
Our equine experts have years of experience and are constantly keeping up to date with the latest advancements in equine dental care.
We use the latest technology and equipment for our equine dental services. This allows us to provide a more thorough and accurate service, which ultimately results in a healthier horse.
Our equine dental services are comprehensive and cover everything from routine checkups to more complex procedures. This means that we can cater to the specific needs of your horse, no matter what they may be.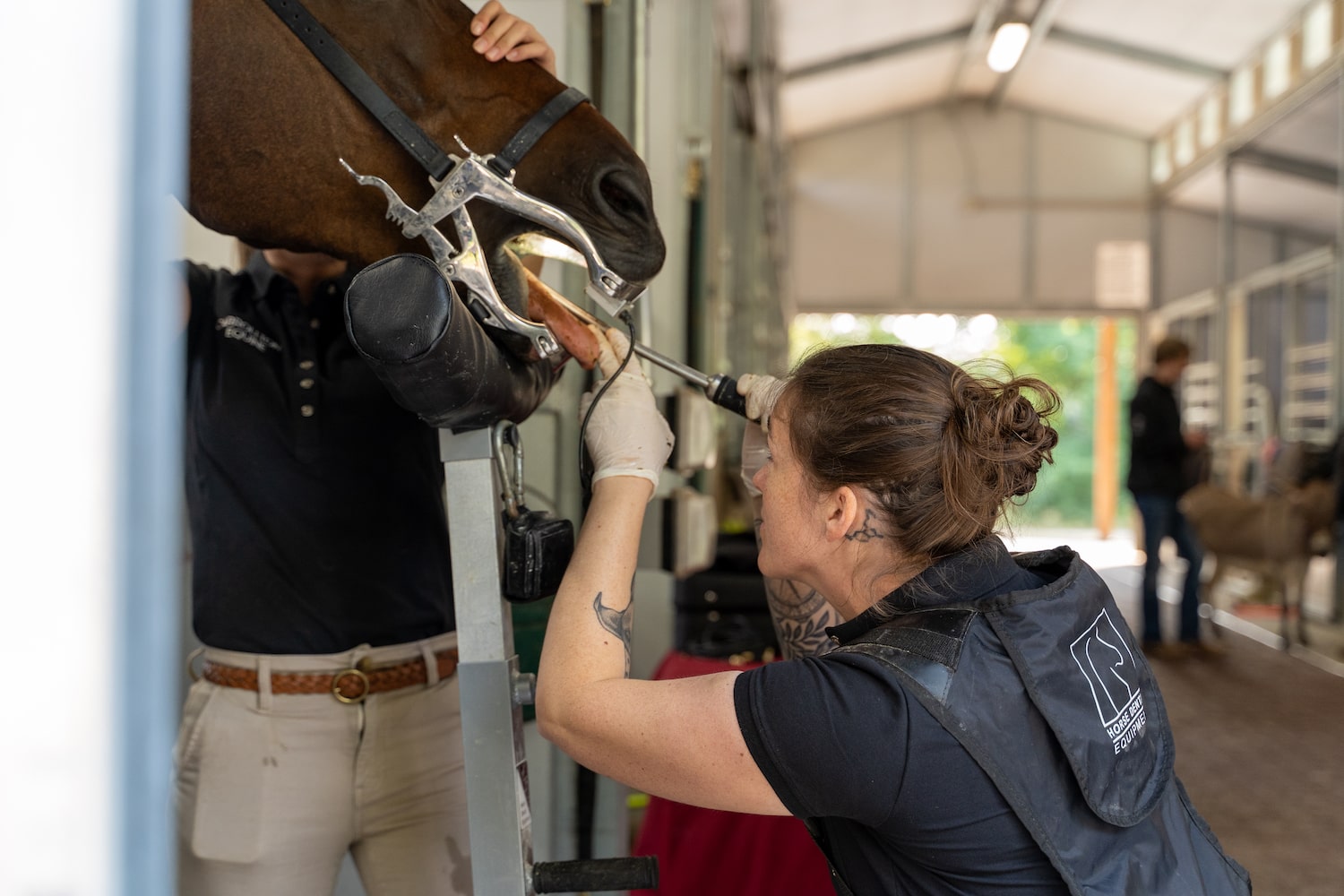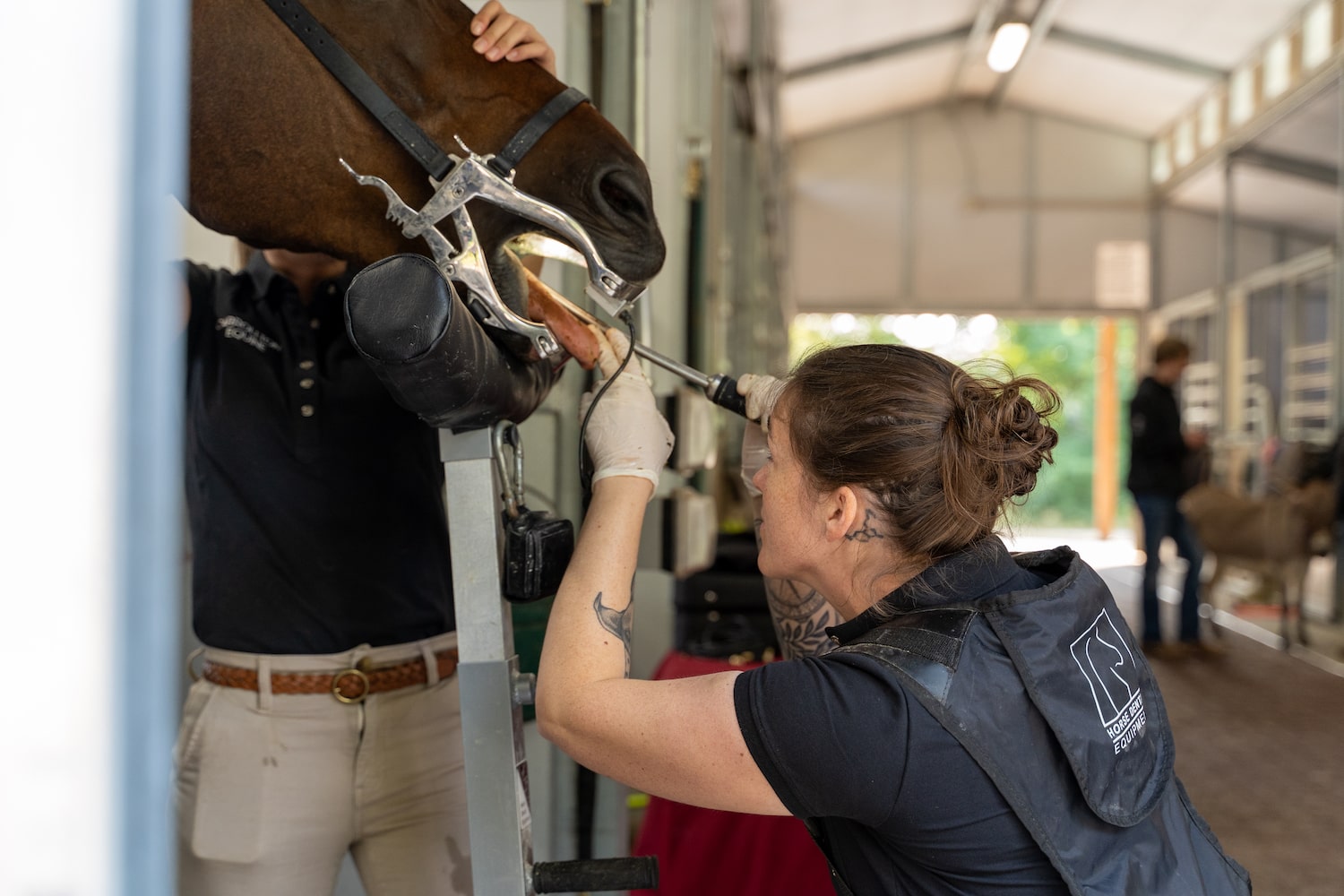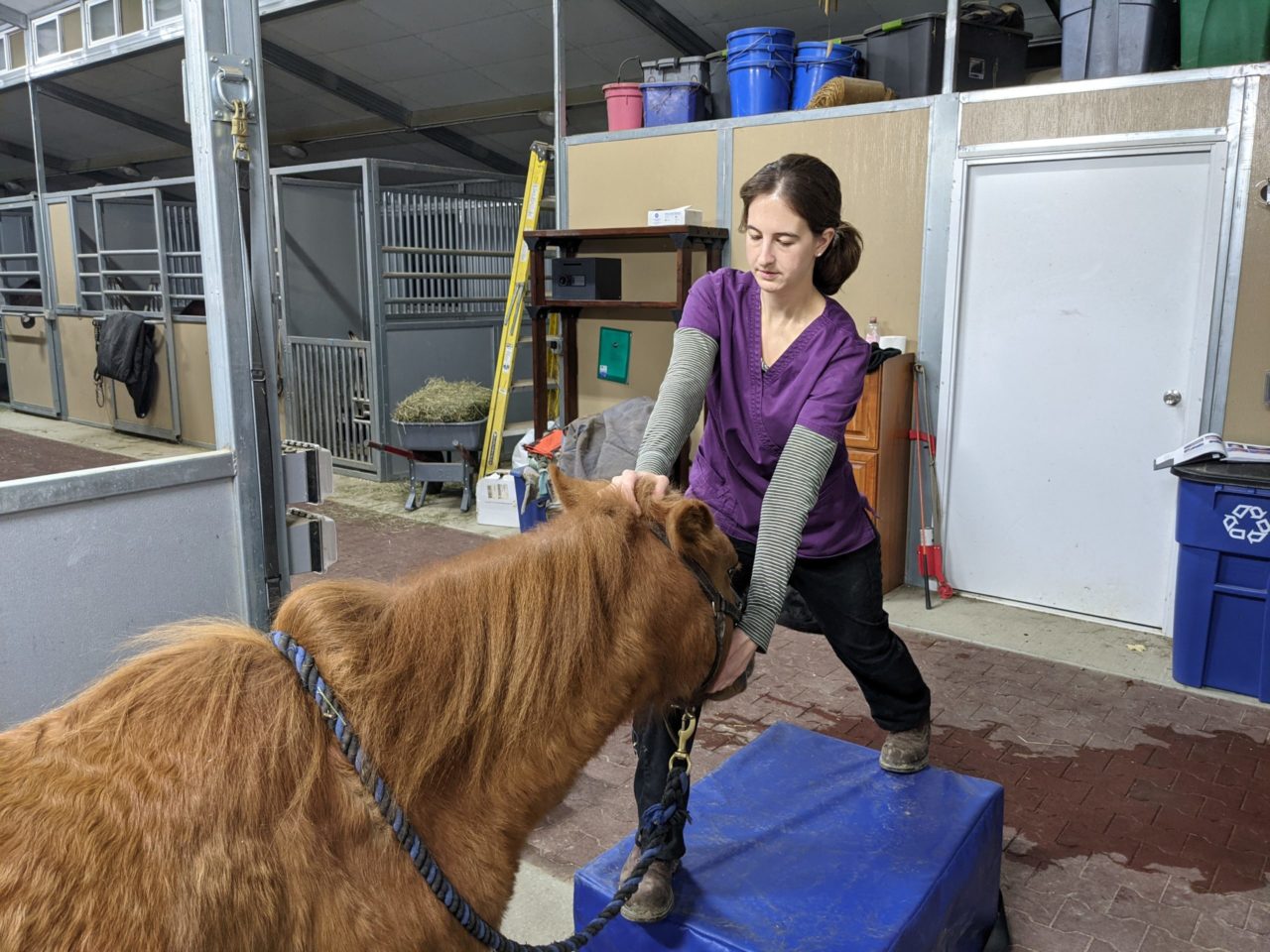 Acupuncture/Chiropractic Care
Acupuncture for horses has been proven to use the body's nervous system to release beneficial chemicals in the brain bringing anti-inflammatory and regenerative properties where you need it most.
We believe that every horse deserves to receive quality chiropractic care. At Carrollton Equine, we know how to identify and treat a wide variety of conditions, and we will work with you to develop a treatment plan that is tailored to your horse's specific needs.
We use the latest techniques and equipment to provide our clients with the best possible results. Our equine experts are constantly working to enhance their skills and knowledge so that they can give the most effective treatments possible.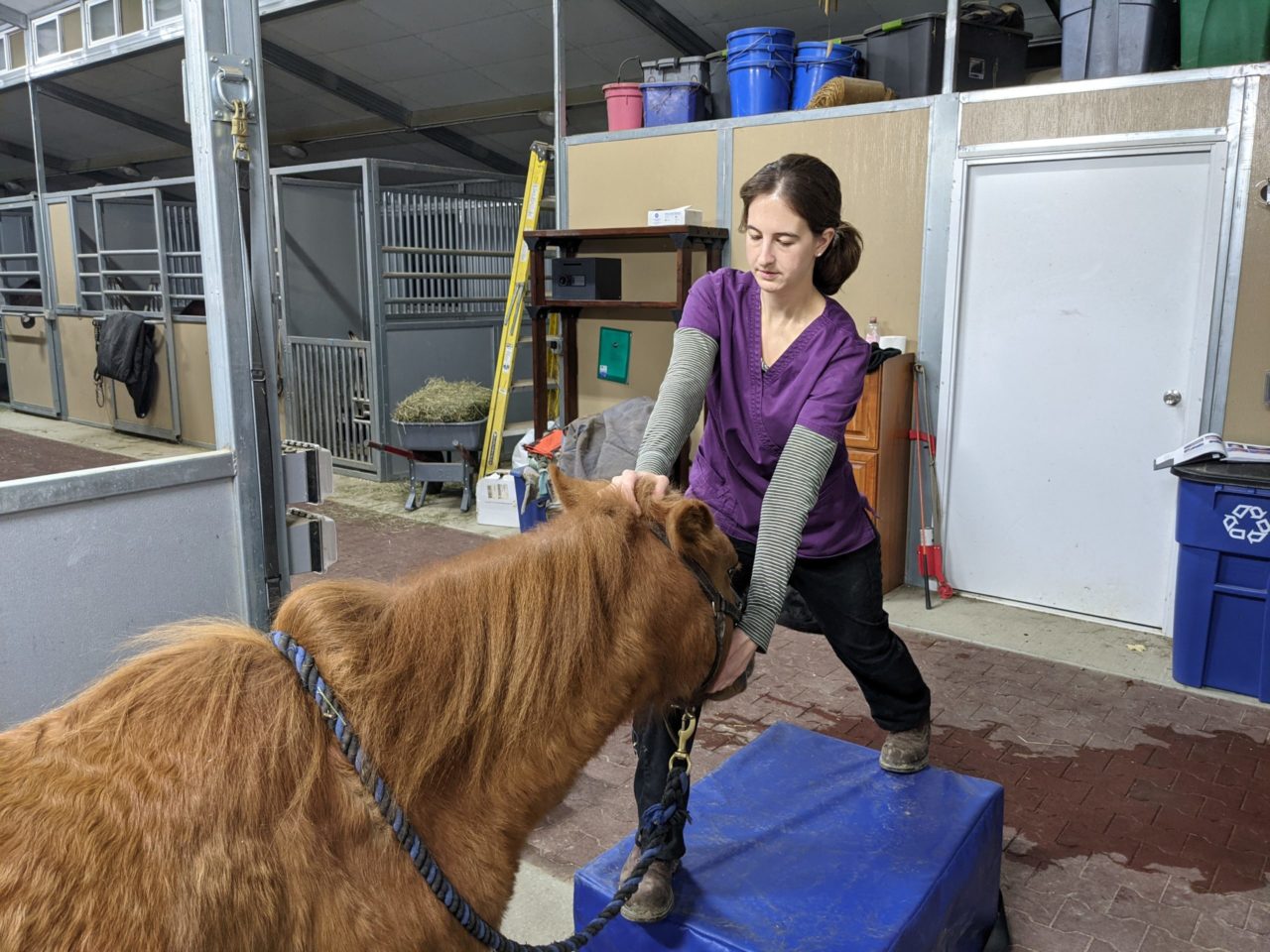 Featured Case Study

Cindy's Story
On the morning of July 30th, 2021 Cindy was found down in the pasture unwilling to get up. It was a warm summer night the previous evening so she was left outside with 2 other horses in the pasture to be brought in during the day to avoid the heat. At first it was thought that she might be colicing and the veterinarian was called. By the time the vet got to the farm she was up, but unable to use her right front leg.
Read on to learn about Cindy's remarkable recovery that was facilitated by Dr. Nicole Kelleher.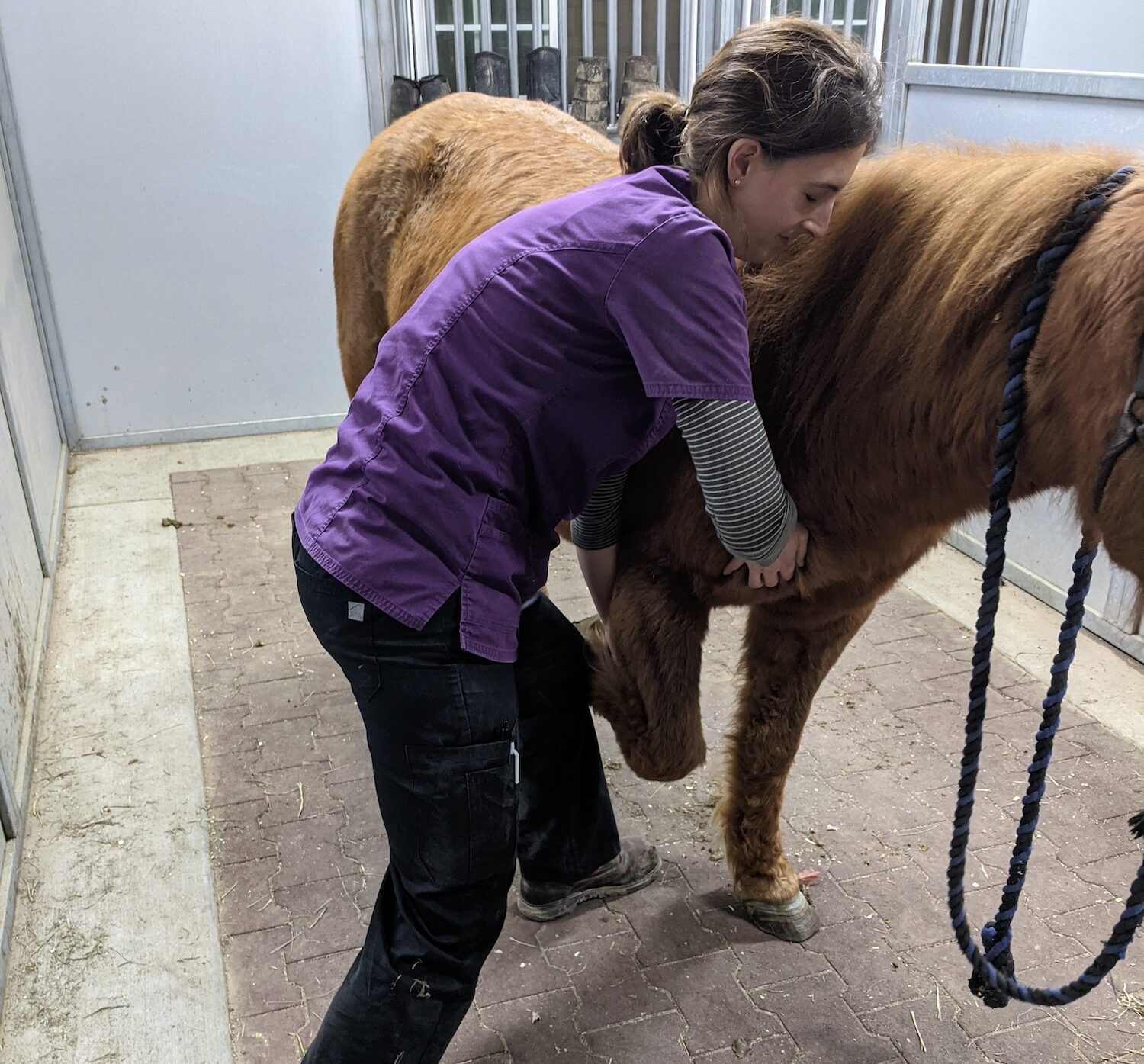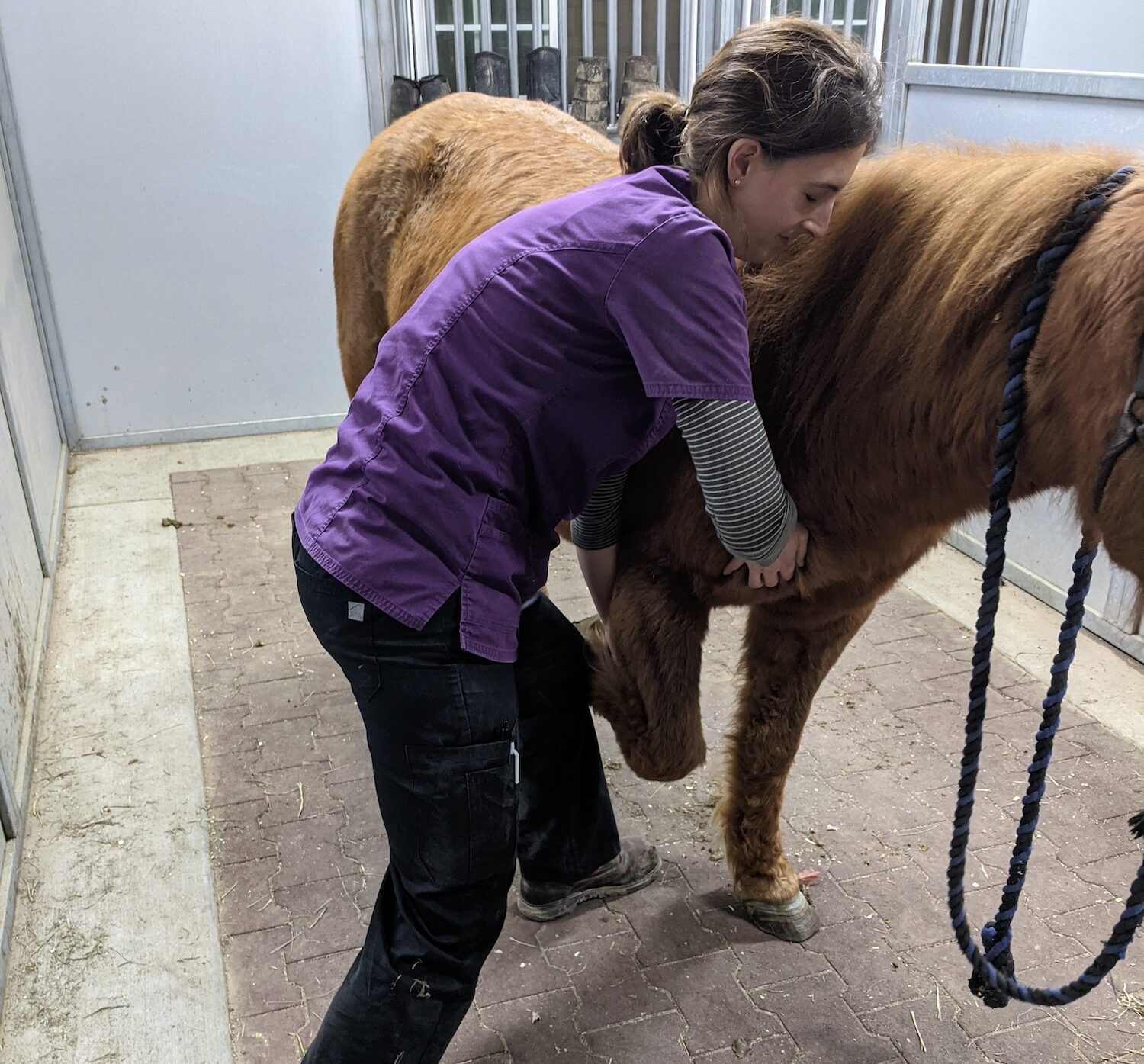 Sports Medicine & Lameness
Our skilled equine experts have a wealth of knowledge and experience in treating a wide range of equine injuries and conditions.
We offer a wide range of services to our clients, including sports medicine, lameness evaluations, diagnostic imaging, regenerative therapies, and much more.
We are constantly updating our knowledge and skills to ensure that we are offering the best possible care for our patients.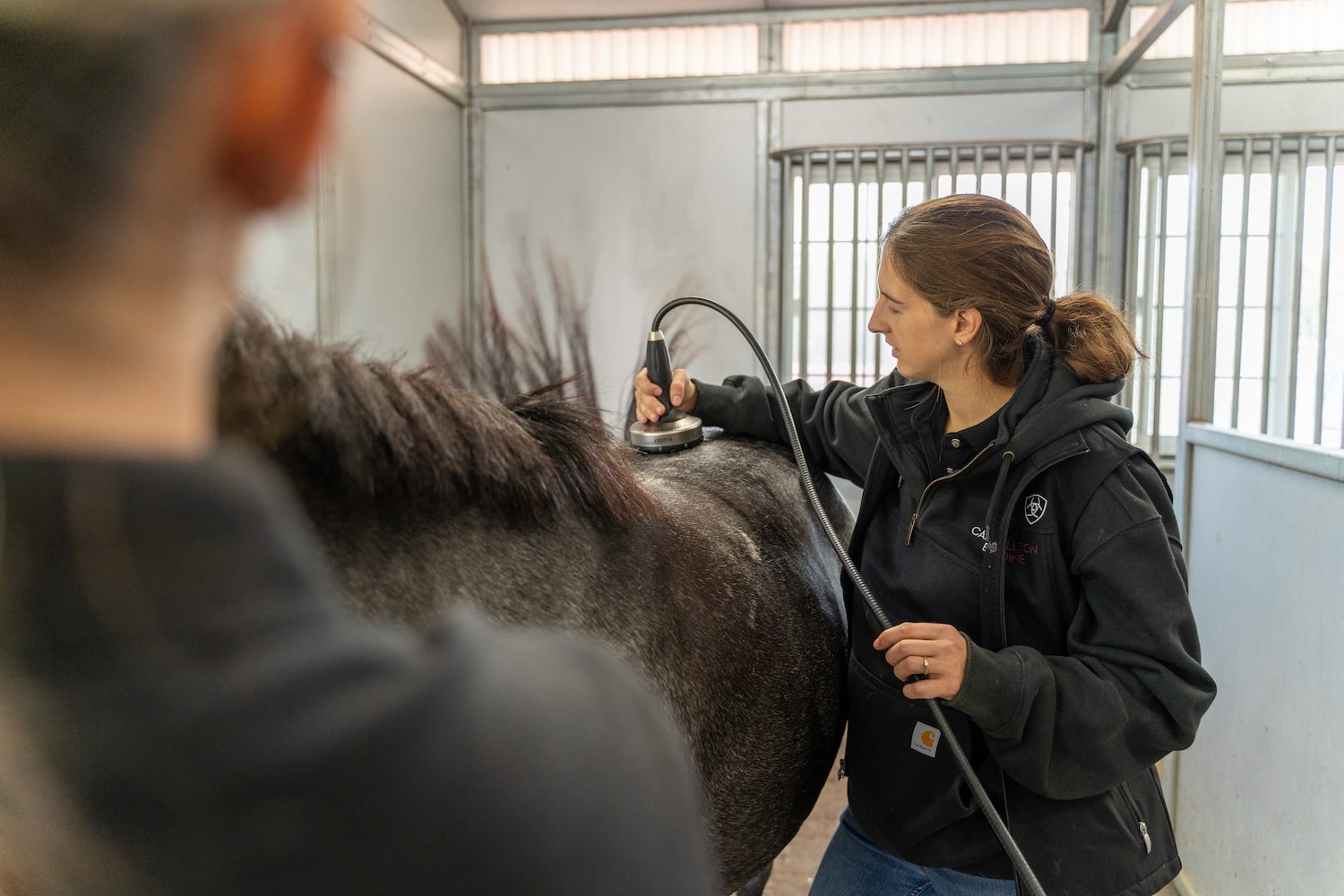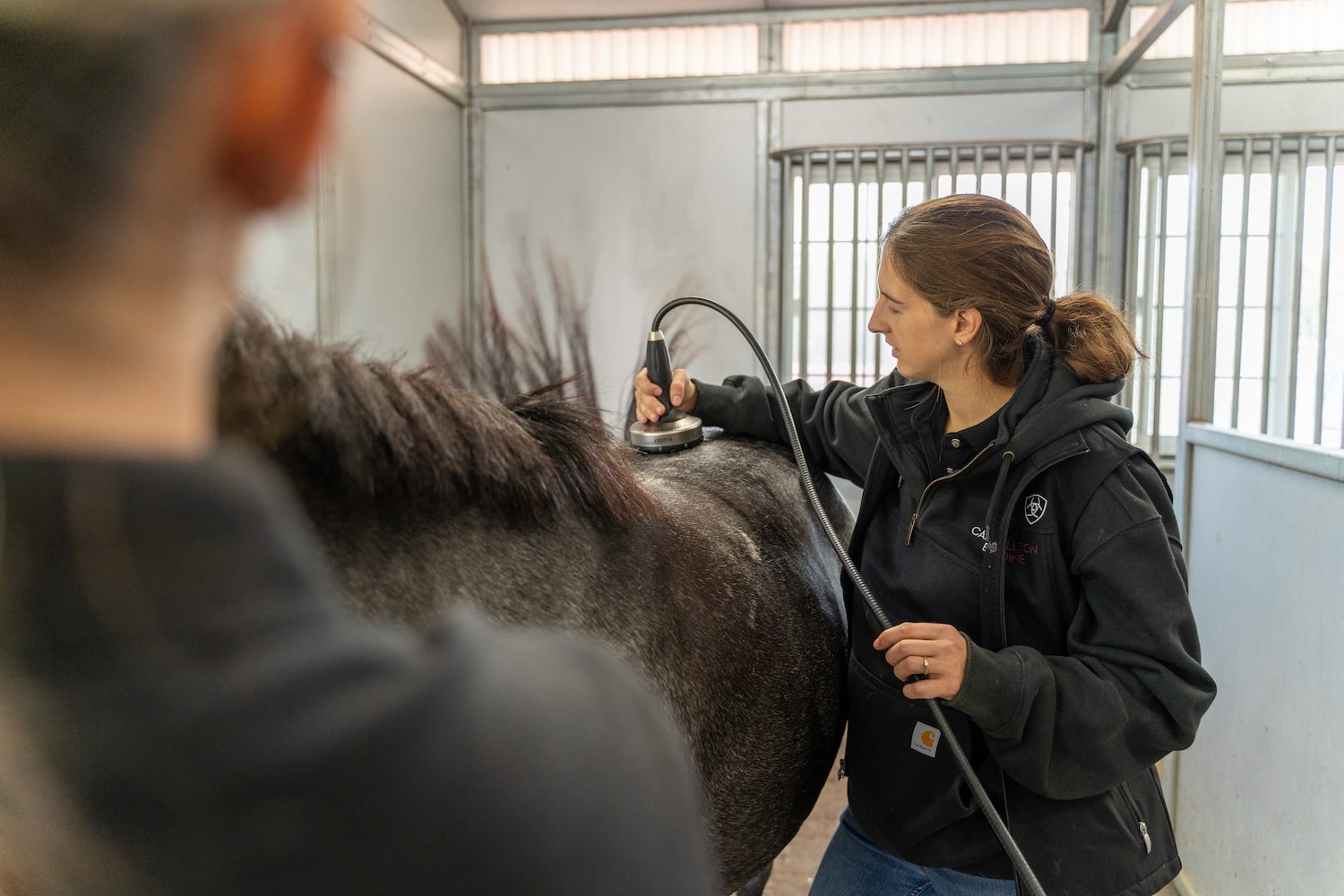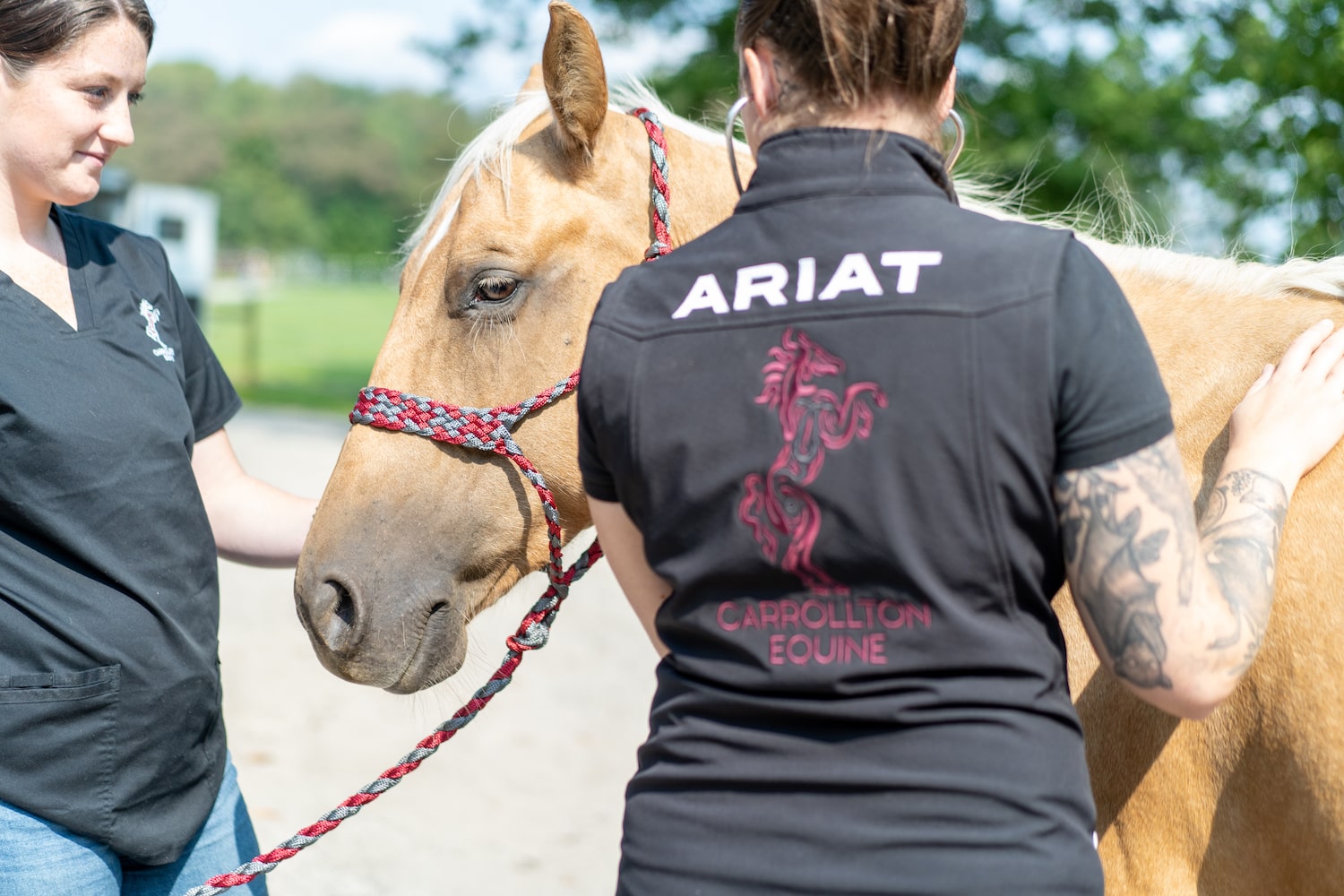 Routine Care
We understand that every horse is unique, and we tailor our services to each individual horse's needs.
At Carrollton Equine, we take the time to get to know each horse and their owner, so that we can provide the best possible service.
Our state-of-the-art facilities are equipped with the latest technology and equipment to give the best possible care for your horse.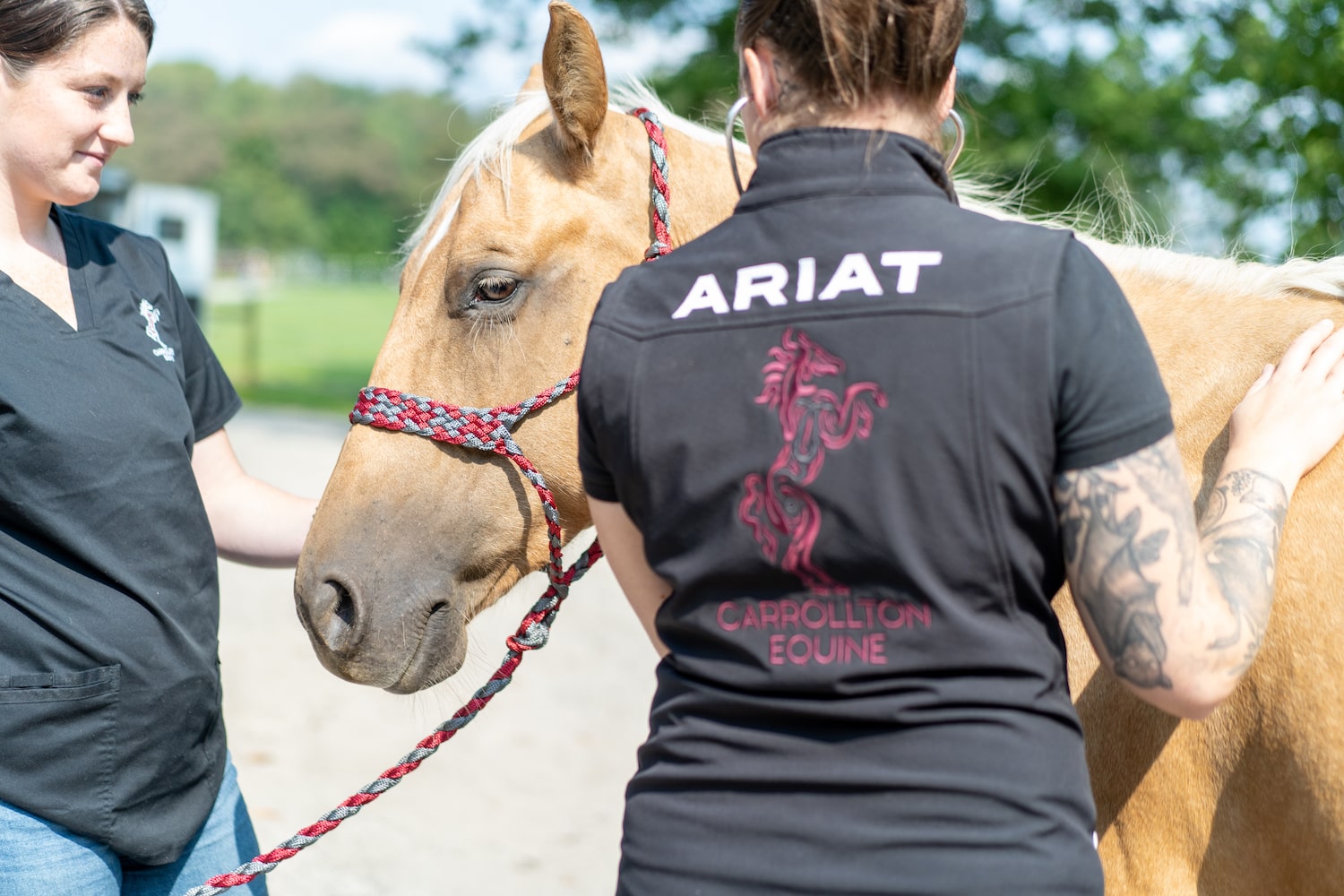 Get In Touch With Us Today